Categories
Manufacturers
Cart Contents
Your cart is currently empty
Subtotal: $0.00
Find Us On
Sale Item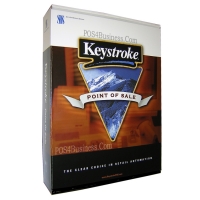 Keystroke Point of Sale - Version 8
$1195.00
Share This Site
Knowledgebase
Security Seals
Product Details
CAS Scale TP-1 - 30lb / 60lb

SKU: CAS-TP1

List Price:
$495.00
Your Price:

$320.00

Your Savings:
$175.00
Quantity:
Capapcity:

Share This Product:
Overview
CAS Scale TP-1
!!! DISCONTINUED MODEL !!!REPLACEMENT MODEL IS: CAS Scale S2000-JR VFD.
Portable battery operated price computing scale with 15 preset price keys. The perfect digital price computing scale for cafeteria, deli, grocery, restaurant and more. Two different "Legal for trade" models with either 30 or 60 pound capacity. Features 15 direct PLU memory. Long 1000 hour battery life (with low battery indicator) or AC power.
Price Computing Scale
Battery or AC Operated
60 LB Dual Range Capacity
Clear LCD display
15 direct PLU Memory
8 Digits in Total Price
Stable, Zero, Net, Low Battery Indicator
Stainless Steel Platter
Switchable between pounds or kilograms
Platter Size: 13.1(W) x 9.8(D) / 332(W) x 250(D)
Dimensions: 13.8(W) x 14.7(D) x 4.8(H)
Legal for Trade