Categories
Manufacturers
Cart Contents
Your cart is currently empty
Subtotal: $0.00
Find Us On
Sale Item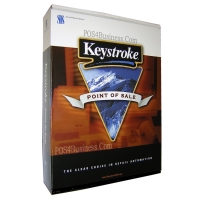 Keystroke Point of Sale - Version 8
$1195.00
Share This Site
Knowledgebase
Security Seals
Welcome to POS4Business.com!
Your source for the widest selection of Cash Registers and Point of Sale on the internet at DEEP Discount! At POS4Business.com you'll discover the newest technology and trends from industry leaders such as Sharp©, SAM4S©, Toshiba TEC©, Casio©, Keystroke POS©, NCC POS©, Epson©, Honeywell Metrologic©, Bixolon©, and many more... Whether you are looking for Retail or Hospitality solution, you will find wide variety of products to fit your business need. Also we offer supplies for your existing cash register and point of sale at deep discount.
We at POS4Business have been able to install & support thousands of customers both in our local area, as well as nationwide. Since inception of company, we have established the reputation and customer base that proves we have what it takes to get and keep your business. Here are few facts that you need to consider when you purchase from POS4Business.com:
We are Authorized Dealer for many major brands such as: Sharp©, Toshiba TEC©, Samsung©, Casio© and more.
We only sell BRAND NEW Cash Registers. PERIOD!
We only sell COMMERCIAL Cash Registers, in other words only quality Cash Registers.
We can design your keyboard and program your cash register before shipping it you at minimal cost.
We are not a box mover on the internet! We know our products!
We don't sell Refurbished or Discontinued items!
Quality Customer Service is our number one priority!
Featured Products