Categories
Manufacturers
Cart Contents
Your cart is currently empty
Subtotal: $0.00
Find Us On
Sale Item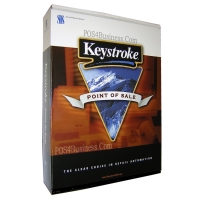 Keystroke Point of Sale - Version 8
$1195.00
Share This Site
Knowledgebase
Security Seals
Product Details
Metrologic / Honeywell Horizon - USB

SKU: MS-7600-USB

List Price:
$638.00
Your Price:

$569.00

Your Savings:
$69.00
Quantity:

Share This Product:
Overview
Metrologic / Honeywell Horizon - MS-7600
Honeywells MS7600 Horizon is a compact in-counter hands-free laser scanner designed with a dense 20-line scan pattern that provides fast, efficient throughput. Horizon is equipped with an integrated RF EAS deactivation antenna. The EAS security tag, designed to reduce shrink, is deactivated and the bar code is scanned with a single pass. These simultaneous operations help improve operator comfort and increase throughput. To further enhance operator efficiency and productivity, Horizon is equipped with IR laser activation. This allows the user to "wake" the unit from a power save or sleep mode and read a bar code instantaneously.
High resolution and optical density

Stainless Steel Top

Everscan Glass

No Plastic Top / No Plastic Glass
High-speed scanning and processing
Durable die-cast construction
Firmware updates via Flash ROM
Electronic article surveillance built in
Field replaceable window
Auxiliary port
Optional EAS integration
Available in Keyboard Wedge, USB or Serial
Includes USB cable, Horizon, stainless steel top, Everscan Glass, Fixed and 110 Volt Power supply