Categories
Manufacturers
Cart Contents
Your cart is currently empty
Subtotal: $0.00
Find Us On
Sale Item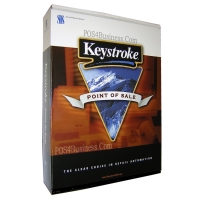 Keystroke Point of Sale - Version 8
$1195.00
Share This Site
Knowledgebase
Security Seals
Product Details
TEC MA-1535 Cash Register - Flat Keyboard

SKU: MA-1535-2F-G-US

List Price:
$976.00
Your Price:

$695.00

Your Savings:
$281.00
Quantity:

Share This Product:
Overview
TEC MA-1535 Cash Register - Flat Keyboard

• DISCONTINUED MODEL •

REPLACEMENT MODEL: SAM4S ER-940 or SAM4S SPS-340

Menu and table management are essential in the hospitality business. For this purpose the MA-1535 is equipped with a table tracking function that is easily tailored to meet the demands of all types of restaurants. The versatile clerk accountability and complete invoicing functionality allow for strict control of the payment of individual orders. Scanning functions are standard. You can configure the MA-1535 to communicate with a PC via the serial port: send programming data from the PC to the cash register, or retrieve the totals from the cash register to the PC.
Flat Keyboard

2 /14" Thermal Receipt & Journal Printer
24 Characters Alphanumeric Print
Automatic Receipt Cutter
Up To 99 Departments
Over 4,000 Item Scan File - Standard
Up To 24,000 - With Memory Expansion
10 Characters Alphanumeric and 10 Digit 7 Segment Display
Scanning Functions
Wide Variety of Programmable Functions
Electronic Funds Transfer (EFT)
Full Cashier Accountability
Forced Birthday Verification
Hold and Recall, Cancel Transaction
3 Price Levels
4 Value Added Tax Rate
10 Auto Function Keys
Heavy Duty Cash Drawer with 5 Bill /5 Coin and Media Slot
3 Com Ports Standard for: Scanner, Credit/Debit Card, Scale and Computer