Categories
Manufacturers
Cart Contents
Your cart is currently empty
Subtotal: $0.00
Find Us On
Sale Item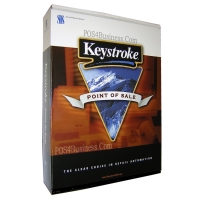 Keystroke Point of Sale - Version 8
$1195.00
Share This Site
Knowledgebase
Security Seals
Product Details
Sam4S ER-265 Cash Register

SKU: ER-265

List Price:
$329.95
Your Price:

$289.95

Your Savings:
$40.00
Quantity:
Programming:

Share This Product:
Overview
Sam4S ER-265 Cash Register
• DISCONTINUED MODEL •
REPLACEMENT MODEL: Sam4s ER-265EJ

A compact low-cost electronic cash register to meet the basic needs of any small business. Enjoy high reliability and protection from spills where food and drinks are served. Use the easy-to-insert key sheet to customize your key labels. Initial set up is fast and changes are easy to manage. The ER-265 thermal printer is programmable to select receipt or journal printing up to 32 characters per line and accepts 2 1/4" (58mm) paper.
2 1/4" Thermal Single Station Printer
15 Department Keys
Fast 58mm Single Station Thermal Printing
Flat Spill-Resistant Keyboard
1,000 Preset or Open Price PLUs
Three Tax Tables
Ten Clerks
Full-Size Heavy Duty Cash Drawer
Period-To-Date Reports
Automatic Tax Calculation
Blue Fluorescent Front and Rear Displays