Categories
Manufacturers
Cart Contents
Your cart is currently empty
Subtotal: $0.00
Find Us On
Sale Item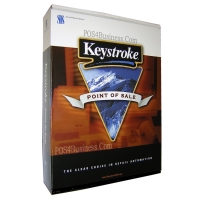 Keystroke Point of Sale - Version 8
$1195.00
Share This Site
Knowledgebase
Security Seals
Product Details
SHARP ER-A440 Cash Register

SKU: ER-A440

List Price:
$649.00
Your Price:

$495.00

Your Savings:
$154.00
Quantity:
Memory Options:

Share This Product:
Overview
SHARP ER-A440 Cash Register
• DISCONTINUED MODEL •
REPLACEMENT MODEL: Sam4s ER-5240M or Sam4s ER-945

As a small business owner, you expect big things from your cash management system. Now Sharp, the biggest name in ECR technology, introduces the ER-A440 an ECR designed to deliver big performance, big features, and big results in your day-to-day operations. Sharp understands that bigger is not always better, especially when it comes to factors like price and size. So Sharp has designed the ER-A440 to make a big impact on your business, not on your budget or your counter space.
Raised Keyboard

- 62 Keys 68 Max
20 Standard/40 Maximum Dept keys
Department Grouping
400 PLU's
6 Coded Cashiers
3 Digit free PLU code
4 Tax Tables
2 Station Impact Printer with Alpha
Receipt & Journal Printer
2-Ply Single Line Validation
RS-232 Port for PC Communications
4 Auto keys
Manager Control Functions
Training Mode Function
Age Verification Function
Stacked Reports
5 Bill and 5 Coin drawer - Lockable