Categories
Manufacturers
Cart Contents
Your cart is currently empty
Subtotal: $0.00
Find Us On
Sale Item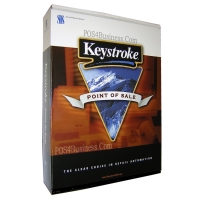 Keystroke Point of Sale - Version 8
$1195.00
Share This Site
Knowledgebase
Security Seals
Product Details
AccuBanker D450 Counterfeit Detector

SKU: AccuBANKER-D450
Overview
AccuBanker D450 Counterfeit Detector
Do your employees know how to identify counterfeit money? Don't rely solely on employee eyes or a pen.
The Counterfeit Bill Scanner's self-feeding detection system eliminates the need to visually inspect suspicious notes. This automatic counterfeit detector checks for ultraviolet markings, magnetic ink, and infrared in less than 1 second per bill. An audible and visual warning notifies the user if the bill passed or failed the test.
Great for bars, nightclubs, restaurants, movie theaters and any other business where cash transactions take place!
Immediate banknote verification
Reduces counterfeit losses due to human error
Saves time & labor costs
Quick and Easy to Use
Multi-detection: Magnetic, and infrared
Easy to use with a "Passed or failed" test
High speed: less than 1 second per bill
Currency accepted: U.S. dollar/programmable
3 year warranty