Categories
Manufacturers
Cart Contents
Your cart is currently empty
Subtotal: $0.00
Find Us On
Sale Item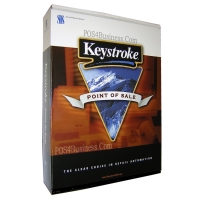 Keystroke Point of Sale - Version 8
$1195.00
Share This Site
Knowledgebase
Security Seals
Product Details
Code Reader 5000

SKU: CR-5000
Overview
Code Reader 5025 / Age Verification Solution
The smaller, faster barcode reader that keeps customers and data moving.
Designed for fast-paced environments, the CR5000 handles data from 1D, 2D and postal barcodes with speed and flexibility. Advanced data formatting capability provides dependable data integration into any platform, system or solution, including iOS applications; while customizable driver license formatting lets users target specific information to populate fields on loyalty, credit card applications, and more. Featuring image capture technology, the CR5000 lets users store coupons or signatures without specialized software. The CR5000 is more than a barcode reader, it's a tool that adds workflow efficiency.
Smart and reliable, the perfect barcode reading solution for high traffice, fast-paced environments
With rapid hands-free operation and optional trigger barcode reading, the CR5000 easily reads small, low-contrast and damaged barcodes on any surface type, including illuminated mobile device screens. No longer must mobile phones slow down the flow of customers through airline check-in or retail checkout. With an optional Age Verification mode the CR5000 additionally supports business security without sacrificing efficiency.

Compact, lightweight and ergonomic design
User feedback with programmable LED and audible tone good read indicators

Optional Age verification solution:

Alerts user if patron is underage, reads government issued barcoded identification cards, & may be configured for primary and secondary minimum ages
Does not require a PC or manual data management
Quickly reads barcodes from mobile device screens
No monthly software fees