Categories
Manufacturers
Cart Contents
Your cart is currently empty
Subtotal: $0.00
Find Us On
Sale Item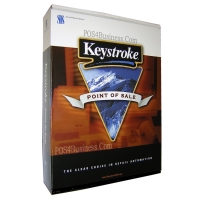 Keystroke Point of Sale - Version 8
$1195.00
Share This Site
Knowledgebase
Security Seals
Product Details
15" Touch Screen Protector Film

SKU: OVERLAY-TOUCH 15
Overview
15" Touch Screen Protector Film
15" Touch Screen Protectors:
AZT POS-8000, Casio QT 6600, Casio QT 8000/8100, Maitre'D Touch 15", Micros PCWS 2010, Micros WS 4 & 5-15, Partnertech SP-800, SAM4S SPT-3000, Sharp RZ-X650, Sharp UP-V5500, Sharp UP-V9900, Toshiba/TEC ST-A10-15, Touch Dynamic Breeze-15, Touch Dynamic Pulse, Uniwell AX-3000
Protect your POS touch screen from unwanted bacteria & dust!
Transparent and Scratch Resistant.
Available for all major POS Systems.
No Adhesive, EASY installation and removal.
Antiglare surface reflects all unwanted light for improved viewing.
Dimensions: 12" W x 9" H x 15" DIAG
We have many different models available, please contact us if you don't see yours in the list.