Categories
Manufacturers
Cart Contents
Your cart is currently empty
Subtotal: $0.00
Find Us On
Sale Item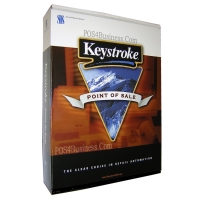 Keystroke Point of Sale - Version 8
$1195.00
Share This Site
Knowledgebase
Security Seals
Product Details
Sam4S SPS-2000 Touch Screen POS Bundle

SKU: SAM4S-SPS-2000

List Price:
$2495.00
Your Price:

$2195.00

Your Savings:
$300.00
Quantity:
Programming:

Share This Product:
Overview
NOTE: Initial setup and programming is not included in the above listed price
• DISCONTINUED MODEL •
REPLACEMENT NCC Hisense HK570 Touch Screen POS Bundle (Click to View)

The Sam4S SPS-2000 is easily configured to meet the needs of various table service, quick service and retail applications. It supports a full complement of POS peripherals, including printers, a comprehensive kitchen video system (KVS), POS scales, scanners and connects to a back office or remote PC for polling and program maintenance.
Like PC-based hospitality POS systems, the SPS-2000 features touch screen operation, however unlike PC systems, the SPS-2000 has no hard disk drive, running its proprietary builtin application software from on-board flash memory and storing data on nonvolatile RAM. This ECR-like design provides significant advantages in speed, reliability, recovery from power interruptions, and can be setup and installed at a lower cost and in significantly less time than many PCbased POS systems.
Complete Touch Screen POS System!
PACKAGE INCLUDES
Sam4S SPS-2000 POS Touch Screen Terminal
Sam4s SPS-2000 EPROM Application Software
Sam4S Giant 100 Thermal Receipt Printer
Sam4S Integrated Magnetic Card Reader
Sam4S 1 Line x 10 Character VFD Customer/Rear Display
Sam4S Cash Drawer Model 60 with Media Slot
1 Year Manufacturer Warranty on Terminal & Cash Drawer
2 Year Manufacturer Warranty on Printer
Hardware Specifications
12.1" Touch Screen TFT-LCD Display
Rear: 1 Line, 10 Characters VFD Rear Display
6 x Serial Ports (COM 1, 3, 4 Supplies +5V; COM 6 Supplies +12V)
1 x Parallel Port and 1 x LAN Port (10 Base T Ethernet)
2 x USB Ports (Version 1.1)
1 x Cash Drawer Port (12V) Supports up to 2 Drawers
Up to 99 Groups and Up to 40,000 PLUs
Network Up to 32 Registers per System
Time Clock In/Out Functions
Cash Declaration
Check Tracking by Alpha
Recall Paid Checks
Electronic Journal
60 Reports (Approx.)
Not Found PLU Function
Credit Card Processing Ready
Gift Card Procesing Ready
Automatic Tax Computation for Up To 6 Rates or Tables
10 Media Keys: Cash, Check and Up To 8 Charge Keys
Applications
Quick Service Sandwich, Bakery, Coffee, Taco, Hamburger, Ice Cream
Retail Specialty Foods, Specialty Gourmet, Delis, Liquor, Beer/Wine, Gift Shop
Table Service: Casual Dining, Family Style Restaurants, Bar/Restaurants

No Single Point of Failure
The SAM4S SPS-2000 is equipped with the most sophisticated, terminal-redundant network on the market. Using the integrated high-speed Ethernet, all system information is replicated on every terminal across the TCP/IP network. If a terminal is removed from the LAN, all information is automatically synchronized when the terminal reenters the network.

Sam4S SPS-2000 Quick Service Brochure

Sam4S SPS-2000 Retail Brochure

Sam4S SPS-2000 Table Service Brochure