Categories
Manufacturers
Cart Contents
Your cart is currently empty
Subtotal: $0.00
Find Us On
Sale Item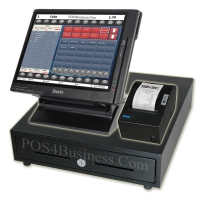 NCC SPT-3000 Touch Screen POS Bundle
$2195.00
Share This Site
Knowledgebase
Security Seals
Product Details
VSI-Pro - Transaction Recorder for ECR and POS

SKU: AVE-VSI-PRO
Overview
VSI-Pro - Transaction Recorder for ECR and POS
The VSI-PRO will overlay the received Data onto the Video picture allowing it to be recorded. In the case of Cash Register and POS systems, it will record the transaction detail on the DVR allowing easy retrieval of Suspicious Activity. The New VSI-Pro providing the ability to add the Time & Date to the video recordings of register transactions;no more need to add another product just to see when an event occurred! The VSI-PRO's Time & Date feature will automatically synchronize with the Time & Date of most cash registers. This yields a court legal time matching between register tape print-out and the video recording system.
Retail business operators lose billions of dollars in the USA alone. In many businesses like, restaurants, bars, ice cream parlors, parking lots, landfills etc.... there is very little theft or fraud by the patrons or customers, employees account for the majority of the losses by these business owners. The VSI-PRO is a must wherever employees handle money and merchandise.
Works with existing DVR or VCR based recording system
Built in Suspect Sale history
Compatible with most cash registers / POS Systems
Permanently embeds the transaction data into video
Now with direct DVR search
Controls PTZ, Matrix, and DVRs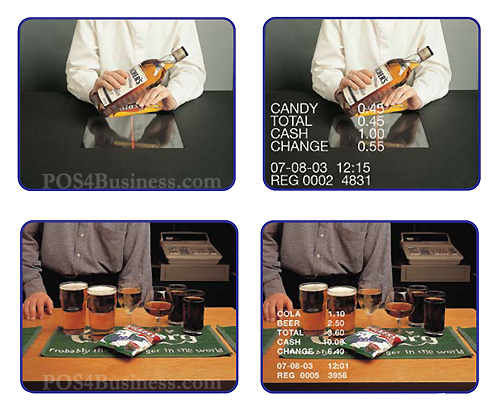 The picture on the right clearly shows that the staff member fraudulently scanning the confectionery barcode so the bottle of whiskey that goes over the counter is uncharged, this is easily picked up by the VSI-PRO as indicated by the text on screen.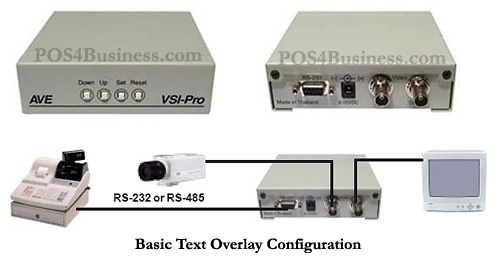 NON RETURNABLE ITEM - AVE VSI-PRO is not returnable! Please make sure you are ordering correct item & providing us with correct Cash Register model. If you have any questions please give us a call before placing your order.