Categories
Manufacturers
Cart Contents
Your cart is currently empty
Subtotal: $0.00
Find Us On
Sale Item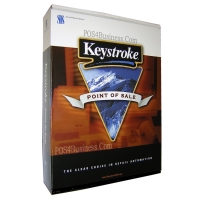 Keystroke Point of Sale - Version 8
$1195.00
Share This Site
Knowledgebase
Security Seals
Product Details
Datacap NETePay Dialup - Integrated Payment Solutions

SKU: DATACAP-NETePAY-Dial

List Price:
645.00
Your Price:

Add to cart to see price

Quantity:
Model:
DialLink:

Share This Product:
Overview
Datacap NETePay Dialup Credit Processing for PC Based System

Flexible, Secure Dial-up Payments for PC/POS Systems
Datacap NETePay (aka Dial ePay) adds electronic payments to any PC-based business system. Using standard analog telephone service, payments are authorized in as little as 10-15 seconds. NETePay (Dial only) software is coupled with Datacaps fast-connect modem, DialLink to process integrated electronic payments via an analog telephone line.
Datacap NETePays client/server architecture is scalable to fit the needs of any size enterprise and is currently operating in businesses ranging from a single register to over a thousand stores. The NETePay client, DSIClientX, is integrated to the POS application and sends encrypted multi-threaded transaction requests to NETePay server, which can be located at each store, a headquarters location or at a remote payment services operator location. Easily integrated with a single interface for all major processors, NETePay is relied on by hundreds of PC-based systems developers in various retail and food service segments to reliably and efficiently handle their payment requirements.
Supports Credit card, Debit (including Canadian Chip and Pin EMV and Interac debit), Checks, EBT, RFID/contactless, e-commerce, retail petroleum transactions, p-card (Sister package, GIFTePay, provides gift and loyalty support)
PA-DSS validated for secure processing, with encrypted communications between DSIClientX and NETePay, and between NETePay and the payment processor
Single integration to our ActiveX control, DSIClientX, supports all major payment services and all system configurations, no need to deal with various banks or processors for separate integrations
Controls are included for peripherals such as card readers, PIN pads and check readers
Free DSIClientX control distribution streamlines installation and support, simply include it with every system
Single-lane and multi-lane versions available
Selected processors absorb NETePay license fees, eliminating the up-front cost of NETePay servers
Built-in database management, reporting and other administrative functions
Support for Windows, NT/2000/XP/Vista/7
Available via internet download (DialLink modem required)
Back-up store server included with NETePay Store Server software
DialLink Modem requires no additional set up and is easily connected to PC via standard serial port


NON RETURNABLE ITEM - Datacap hardware & software are not returnable! Please make sure you are ordering correct item & providing correct Merchant Data Sheet.
Note: you may send us Datacap hardware only to be re-programmed at additional fees plus S/H and be returned to you. If you have any questions please give us a call before placing your order.


Signup for Fast, Reliable payment processing with
FIS Worldplay & POS4Business
and receive
FREE NETePay Dial Solution