Categories
Manufacturers
Cart Contents
Your cart is currently empty
Subtotal: $0.00
Find Us On
Sale Item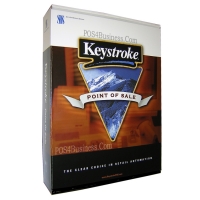 Keystroke Point of Sale - Version 8
$1195.00
Share This Site
Knowledgebase
Security Seals
Product Details
Sam4S / Samsung SER-7000 Cash Register

SKU: SER-7000

List Price:
$1199.95
Your Price:

$1199.95

Your Savings:
$0.00
Quantity:
Memory Option:

Share This Product:
Overview
Sam4S / Samsung SER-7000 Cash Register

• DISCONTINUED MODEL •

REPLACEMENT MODEL: NCC Reflection Sam4S 1510 POS - Restaurant Bundle

High-Capacity Point of Sale Terminals! A Complete, Affordable POS Solution For Restaurant, Quick Service and Retail Applications. Depending upon your application, you can select a flat spill resistant keyboard (SER-7000) or a traditional raised key keyboard (SER-7040). Up to five levels are available for multiple menus and key-labels can be changed by simply inserting a new key sheet under the protective transparent keyboard overlay. The spill-resistant SER-7000 keyboard is designed for food service environments and provides onetouch pricing for up to 117 items.
Each SER-7000/7040 provides standard Ethernet networking, four RS-232C communication ports, a second cash drawer port, and a PS/2 port that supports a PC keyboard for program entry. Peripheral options supported include: Kitchen Printers/Videos, Pole Display, Magnetic Card Reader, Video Surveillance, Liquor Systems, Coin Dispenser, Scanner, Scale, Modem for Remote Polling, DataTranTM Integrated Payment Terminal.
Drop-In Paper Loading and Automatic Paper Cutting
Flat Keyboard
2 1/4" Receipt and Journal Thermal Printers
Standard Ethernet Network Support (Up to 32 terminals)
4 x RS-232C Communication Ports
Integrated Electronic Payments Insure Speed, Security and Efficiency
Includes Flexible Integrated POS Software
20,000+ PLU Capacity
Up to 5 Reporting Levels, Z1-Z5 (Daily/Monthly/Quarterly etc.)
Hard/Soft Check Tracking
Up to 4 Separate Tracking Files
Electronic Journal
Group by Employee Reporting
System Reports by PLU Item Sales, Sales by Group, Employee Sales with Full Financial
Heavy-Duty Cash Drawer with 5 bill / 5 coin
Management X and Z reports include financial, PLU, clerk, group and sales by hour.
Automatic Tax Computation for Up To 6 Rates or Tables
10 Media Keys: Cash, Check and Up To 8 Charge Keys
Recommended Replacement for Discontinued Models: ER-6500-II, ESPER-7500, ESPER-7810