Categories
Manufacturers
Cart Contents
Your cart is currently empty
Subtotal: $0.00
Find Us On
Sale Item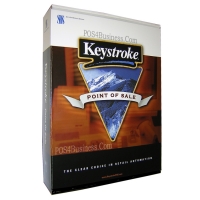 Keystroke Point of Sale - Version 8
$1195.00
Share This Site
Knowledgebase
Security Seals
Product Details
Metrologic / Honeywell Voyager - USB

SKU: MS-9520-USB

List Price:
$229.00
Your Price:

$159.00

Your Savings:
$70.00
Quantity:
Colors:

Share This Product:
Overview
Metrologic / Honeywell Voyager - MS-9520
Voyager and VoyagerCG hand-held, single-line laser scanners feature patented automatic infrared activation and decode all standard 1D bar codes, including GS1 DataBar�. VoyagerCG also includes CodeGate� technology for menu scanning applications. CodeGate zeroes in on the desired code and completes data transmission with the push of a single button.
Both hand-held and fixed projection.
Automatic trigger operation.
Decodes all standard 1D and RSS.
Firmware updates via Flash ROM.
Custom edit the bar code data.
User-replaceable, single cable interface to host.
Easy programming.
New trigger mode.
Includes adjustable stand.
Short-range and long-range activation.
Available in Black or White.